Where life is celebrated - Memories are made
Mark the milestones of your life.
Hold on to precious moments that define your world and cherish them with gifts from Lustig Jewelers

Chicagoland's Premier Jeweler since 1949
Since 1949 Our motto has been "Come in as a Customer . . . Leave as our Friend"
Lustig Jewelers has been the Chicagoland area's premiere provider of fine jewelry at competitive pricing for over six decades, where we are celebrated for exceptional customer care. Our valued clients rely upon us for custom created jewelry of every kind. Our expert on-site repair department handles all of your jewelry repairs with skill and personalized attention.
As Chicagoland's only Love Story Diamond dealer, we enhance the Love Story Diamond experience with our elegant packaging making your presentation a memorable and romantic event. And the impressive warranty program assures you of each jewelry item's value.
Enjoy browsing through our stunning portfolio of luxury diamond and gemstone jewelry by todays' most innovative designers. We feature brands that will inspire you like Natalie K, MaeVona engagement rings, Chamilia Jewelry, Seiko Watches, Peter Storm and more. Be captivated with the history behind Tavannes fine timepieces and our selection of Tavannes Watches. We also offer a wide selection of fine Citizen watches, including the new Citizen Satellite Wave Technology timepieces.

We are pleased to announce our partnership with Lili Meteor Cut® Diamonds, one of the top ten diamond brands in the world in 2011. The Meteor Cut® is a unique and patented diamond cut, a perfectly built decagonal shape with 71 facets offering stunning brilliance and beauty. Lustig Jewelers is your source for exquisite jewelry featuring these magnificent diamonds.
With today's soaring gold prices, customers appreciate the gold buying service that we offer. Ask us about our exciting gold buying program. Bead jewelry lovers find an exceptional selection with us. Our handsome gent's jewelry collections including men's wedding rings offer something for every shopper.
Thanks for visiting our website. Please stop by our Chicagoland store in Vernon Hills where our expert staff will help you design a unique jewelry item or remount a treasured gemstone into a contemporary new piece that will be treasured for years to come.
We want to become the only jeweler you'll ever need in our region. Stop in soon so we can show you we mean that!
Your friends at Lustig Jewelers,
Ted, Eleanor, and Dan Lustig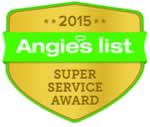 Regular Hours

Mon-Wed-Fri 10-6 PM
Tues.- Thurs.- 11-7 PM
Sat- 10-5 PM
Sunday- Closed
Gift Suggestions
DIAMOND FASHION
Colorless diamond two tone pendant
view details
Current Promotions
BROWSE OUR ONLINE HOLIDAY CATALOG
For great gift ideas, please browse through our digital 2016 Holiday Catalog.
(Click the Our Jewelry tab on the top, then click our Digital Catalog)
WE BUY GOLD & PLATINUM
Receive additional value for your scrap metal toward the purchase of new jewelry or custom design work.