Sales Policies
FREE Shipping for purchase over $100
RETURN POLICY
We will accept returned merchandise, excluding special orders and custom design work, for a full refund within 14 days of purchase, providing no alterations have been performed. Merchandise can be exchanged up to 30 days from your purchase date.
LAYAWAY POLICY
We accept layaway purchases up to 6 month without finance or carrying charges. Layaways that require special order, or customer design, a credit will be given.
FINANCING POLICY
We offer a comprehensive financing program through GE Money. The following programs are available.
12 Month Deferred Payment Option - 1 payment each month
6 Month Deferred Payment Option - 1 payment each month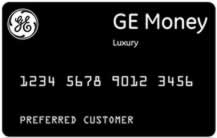 Testimonial
I buy all my jewelry here! I had my grandmothers and my great grandmothers wedding sets ( The rings I wear EVERYDAY) resized for me here. I bought my own engagement ring, A-L-O-N-G time ago, (and a lifetime away) here. I don't wear it, but ROMAN knows I'm coming back to have it reset SOMEDAY< when I figure out what I want. I know Danny's parents and Danny. But, the whole staff is absolutely AMAZING!!!!! If you need Jewelry ....go here...Tell them I sent you!!!!!