Independent Jewelry Appraiser Çigdem Lüle
We are working with an Independent Appraiser/Gemologist to do jewelry appraisals. Please call to schedule an appointment.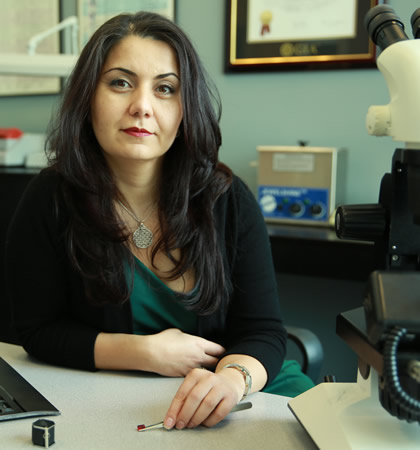 Çigdem Lüle, PhD, FGA, GIA GG, DGA
Dr. Lüle is a mineralogist and award winning gemologist. Her scientific background, gem trade and market experience in Turkey, United Kingdom and the United States since 1997 form the basis for the broad range of services provided to clients. She provides jewelry appraisal services through Lustig Jewelers of Vernon Hills, IL.
Her company Kybele LLC provides individually tailored gemological education, also supports archaeogemological research and specializes in independent mineral, gemstone, and jewelry appraisals. Çigdem was awarded the prestigious Antonio C. Bonanno Excellence in Gemology Award, 2016 and Catriona McInnes Medal in 2019.