Bridal Jewelry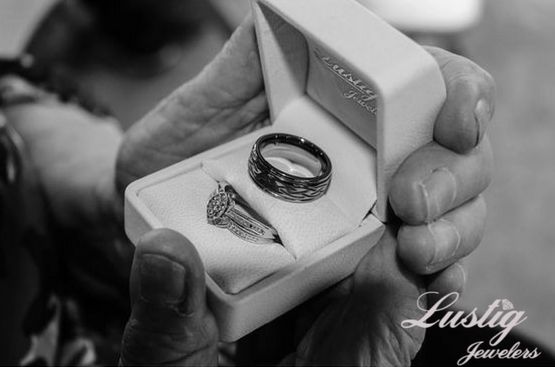 SHOP CARIZZA BRIDAL | SHOP DIAMOND BRIDAL | SHOP LOVE STORY EPIC LOVE | SHOP LOVE STORY ONLY YOU | SHOP MAEVONA BRIDAL | SHOP MEN'S WEDDING BANDS | SHOP PETER STORM BRIDAL | SHOP PROMEZZA BRIDAL
We at Lustig Jewelers are honored to be part of the most important journey of your life: the one to lasting partnership. From the process of selecting an engagement ring to the day of your matrimony, let Lustig Jewelers help you find or create the jewelry of your dreams.
Latest Engagement Rings from top Bridal Jewelry Designers
At Lustig Jewelers, our goal is to enhance your experience in shopping for engagement rings and wedding bands by offering a wide selection of styles from a number of our favorite collections including those from Carizza, Peter Storm, Love Story, Promezza, and more. Choose a classic engagement ring such as a brilliant cut round diamond ring or a princess cut diamond ring or go with a more modern engagement ring showcasing a pear, marquis, oval or cushion cut diamond. If you're dreaming of a more unique engagement ring, let Lustig Jewelers assist in designing your own engagement ring style altogether!
As far as wedding rings, we carry and create every style of men's wedding rings and women's wedding rings to fit your individual tastes. You may choose wedding rings for both parties that match and complement one another or match and complement the engagement ring. We also carry an array of beautiful wedding ring sets. Our wedding rings are available in platinum, white gold, yellow gold, rose gold, as well as some alternative metals, depending on your desired style.
Our seasoned jeweler has decades of experience with custom jewelry design. Bring in ideas or let us help you conceptualize and design the perfect custom engagement ring or custom wedding rings for you.
And don't forget, we carry conflict-free diamonds and other precious gemstones, as we are 100% committed to ethically bringing you luxury bridal jewelry.
SHOP CARIZZA BRIDAL | SHOP DIAMOND BRIDAL | SHOP LOVE STORY EPIC LOVE | SHOP LOVE STORY ONLY YOU | SHOP MAEVONA BRIDAL | SHOP MEN'S WEDDING BANDS | SHOP PETER STORM BRIDAL | SHOP PROMEZZA BRIDAL