Pure Grown Diamonds®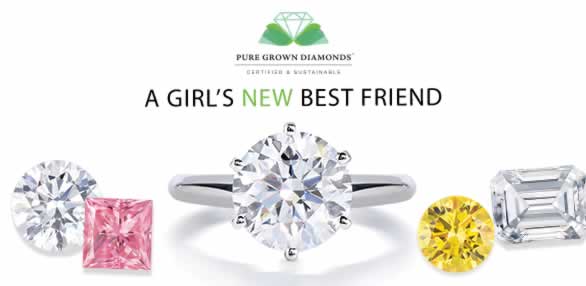 A New Choice In Diamonds
Just like an exotic flower growing in a greenhouse, Pure Grown Diamonds recreates a natural process with advanced technology to create a real, gorgeous diamond in a controlled environment. Grown from 100% pure carbon, Pure Grown Diamond's are completely identical to mined diamonds in every way, with the only difference being origin. And with a diamond that is sustainable and eco-conscious, Pure Grown Diamonds allows you to never have to choose between beauty and consciousness:
-Chemically, Physically, and Optically identical to mined diamonds
-100% Pure Carbon-base
-Sustainably sourced
-Eco-Conscious
-Modest Energy Used in Production
-Vastly Reduced Carbon Emissions
-Certified & Laser Enscribed
-All Diamonds are Type IIa
-The Purest type of Diamond Available
-Only 2% of Mined Diamonds


Learn more about Pure Grown Diamonds. Download our Brochure.