Charles & Colvard Moissanite Jewelry
Original Created Moissanite ™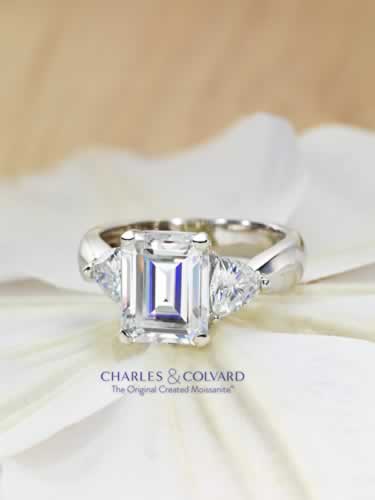 ARTFULLY CRAFTED,
SOCIALLY RESPONSIBLE,
ETERNALLY BRILLIANT.
Charles & Colvard® is driven by an ethical promise: create the world's most brilliant gem®, while leading the way for environmentally responsible, conflict-free choices in the jewelry industry.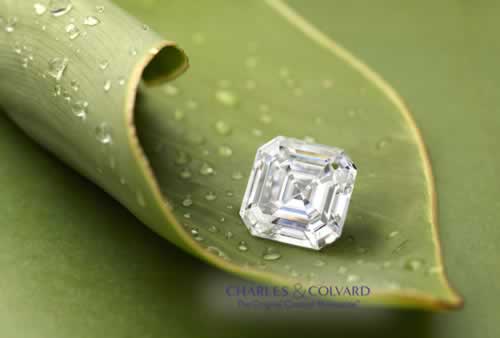 With Forever One™, Charles and Colvard created an exclusive series of pure, colorless moissanite in D-E-F. This stunning achievement required the development of highly refined technologies. Forever One offers you the ultimate choice for bridal and fine jewelry — one that costs only a fraction of a comparable diamond.
A Brilliant Choice In a side-by-side comparison, moissanite outshines any other gem. Its unique optical properties make this possible.
Moissanite's dispersion is 2.4 times higher than diamond, bending light into mesmerizing flashes of radiant fire. Its 2.65-2.69 refractive index give it greater brilliance than a diamond.
Its double refraction on the upper pavilion facets reflects more light back to your eye so it dances with light.