Meteor® Cut Diamonds from Lili
Catch the Star - the brilliant new Meteor® Cut Diamond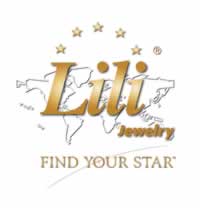 Lustig Jewelers is proud to be the authorized Chicago area dealer for Lili Jewelry's stunningly unique Meteor® cut diamond and other fine jewelry pieces from Lili Diamonds.
Based on various parameters, such as product quality, design, performance, value, consumer recognition, brand differentiation and marketing effectiveness, Lili Diamonds was ranked 8th diamond brand in the world.


The Meteor Cut
The Meteor® Cut was born 10/10/10. This superb diamond cut has a decagonal shape, and its ten straight walls are wonderfully built of 71 facets. It took ten months of dilligent work and persistent attempts to overcome the technical challenges, in order to cut the diamond with flawless symmetry, each facet perfectly angled, so that it radiates dazzling brilliance. With its exceptional luminousity and endless refraction of light, any Meteor® Cut diamond is easily recognized at first glance.
Lustig Jewelers offers loose Meteor® cut diamonds of various sizes which can be set in the mounting of your choice, or select a dazzling diamond ring from our elegant and stunning in stock selection.
Get the details of this stunningly unique diamond: GCAL Report or GIA Report